Thanks for making the return trip to The Closet Concert Arena fellow progheads! Sometimes the search for all things prog turns up a band that has been in the prog garden quite a while yet for me is a new discovery; this week finds us at that juncture. Staying close to home this week as we venture to Michigan and spend several days (and nights) learning about and catching up with
Straight Light
.
With just a bit of swagger,
Straight Light
considers themselves "prog rock for all." They advertise "Crafty songwriting. Excellent playing. Deep, yet accessible." I like confidence--especially when it is backed up with talent. So the only option at this point is to step into a pair of headphones and see if
Straight Light
is LED or incandescent...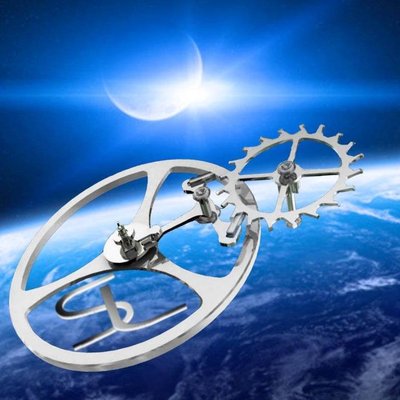 Applying laser to disc, I start the musical foray with the album's title cut, "Love Over Power." There are top notes of
Big Big Train
coming through the headphones, blurring with a
10cc
meets
Todd Rundgren
vibe.
Straight Light
hits the canvas with colors that light up the room without emitting a day-glow brightness...more of a thinking proghead's color spectrum...
The vocals ride the edge of a strong guitar/drum foundation as the calliope picks up a bit of momentum, cruising along the perimeter of your cranium. A song that makes you think about what powers your moral compass...what's in your character wallet?
Moving a bit farther toward the center of the disc, I discovered this gem, "Bread And Circus." This song comes at you a bit more direct both musically and lyrically.
Straight Light
swims in the deep end of the pool as they blend cutting lyrics with a prog style akin to
Kansas
and
The Alan Parsons Project
; more to the mainstream side of the spectrum but with added soul and passion.
Liner Notes...hailing from Grand Rapids, Kalamazoo, Michigan,
Straight Light
is Bart Garratt on vocals, keyboards, and recorder, Brent McDonald on guitars, vocals, bass, and additional keyboards, Gil Bristol on bass, and Bill Roelofs on drums and percussion. The band's FB page also lists Tere Bertke as a second bass player; however the album shows no such credit.
Originally formed in 1973,
Straight Light
performed in varying line-ups until 1980 when it became hiatus time...a symptom of many bands in the making. Fast forward to 2007; Bart and Brent decide to get the band back together and bring it full circle...do now what they tried previously...write and play
their
music
their
way without the corporate hand cutting off the blood flow from heart to head. Bump the needle ahead just a bit more to December 2016 and the result of their efforts is
Love Over Power
.
When a band has a mission of sorts; unfinished business, a change of season, a life experience...something driving them to create, you can usually expect some emotion to find its way onto the vinyl.
Straight Light
absolutely fills the album with an understated intensity; you feel their passion without having to be knocked over with a sledgehammer. Remember how your dad could get a rise out of you with just a stare and a whisper?
Learn more about
Straight Light
at their website
StraightLight.net
. There you will find links to purchase the CD and downloads. You can also visit their Facebook page
Straight Light FB
and the
Straight Light
Twitter (of course)
@Straight_Light
.
My final song for review this week is called " A Better Place." The opening rings with an almost contemporary jazz vibe if that makes sense; imagine
Pat Metheny
jamming with
Kansas
and you start to get a feel for the mood here. Once again
Straight Light
comes right at you with lyrics that tug on your thinking nerves. The mood is upbeat with a core of restraint running through the center, much like finding out your favorite ice cream is really frozen yogurt--good, and good for you...
For your listening pleasure and my way of luring you to the website to purchase the album, I chose "Cell Phone." On this tune
Straight Light
seems a bit sobering, like the winning runner who just set a world record comforting his fellow nemesis who fell three feet from breaking the ribbon first...you appreciate what you have and revel in the world that surrounds you. The acoustic guitar work flows seamlessly through the headphones as it transforms into a more elaborate canvas, bursting with vibrant hues that don't blind but instead clear your vision. Play. Listen. Repeat...
Thanks for stopping in and staying for the encore fellow progheads. Once again a week has fallen through the narrow neck of the hourglass much too quickly. The journey with
Straight Light
was as much mind candy as it was auditory pleasure. It has been said that listening to a song for the lyrics takes away from the music; I don't always agree. There are times when lyrics are but window dressing--and there are times when lyrics bring the point of the music home. With "Love Over Power"
Straight Light
brings out the beauty in using one to lift up the other.
The search for all things prog, as always, continues on...until next time...