Faithful followers and fellow progheads; welcome back to the Closet Concert Arena! As February draws to a close, my thoughts have begun to wander a more ambient path...so naturally I thought this would be the perfect opportunity to mosey on back to Missoulsa, Montana and see what Collin Welner has been up to. For those of you with a bent for ambient music and a good memory, you may recall the Concert Closet made this journey in the search for all things prog in April 2015. Taking a mental break from the metal and more boisterous sections of the prog garden, I traveled a tranquil road this week to check out the new sounds from Abstract Aprils...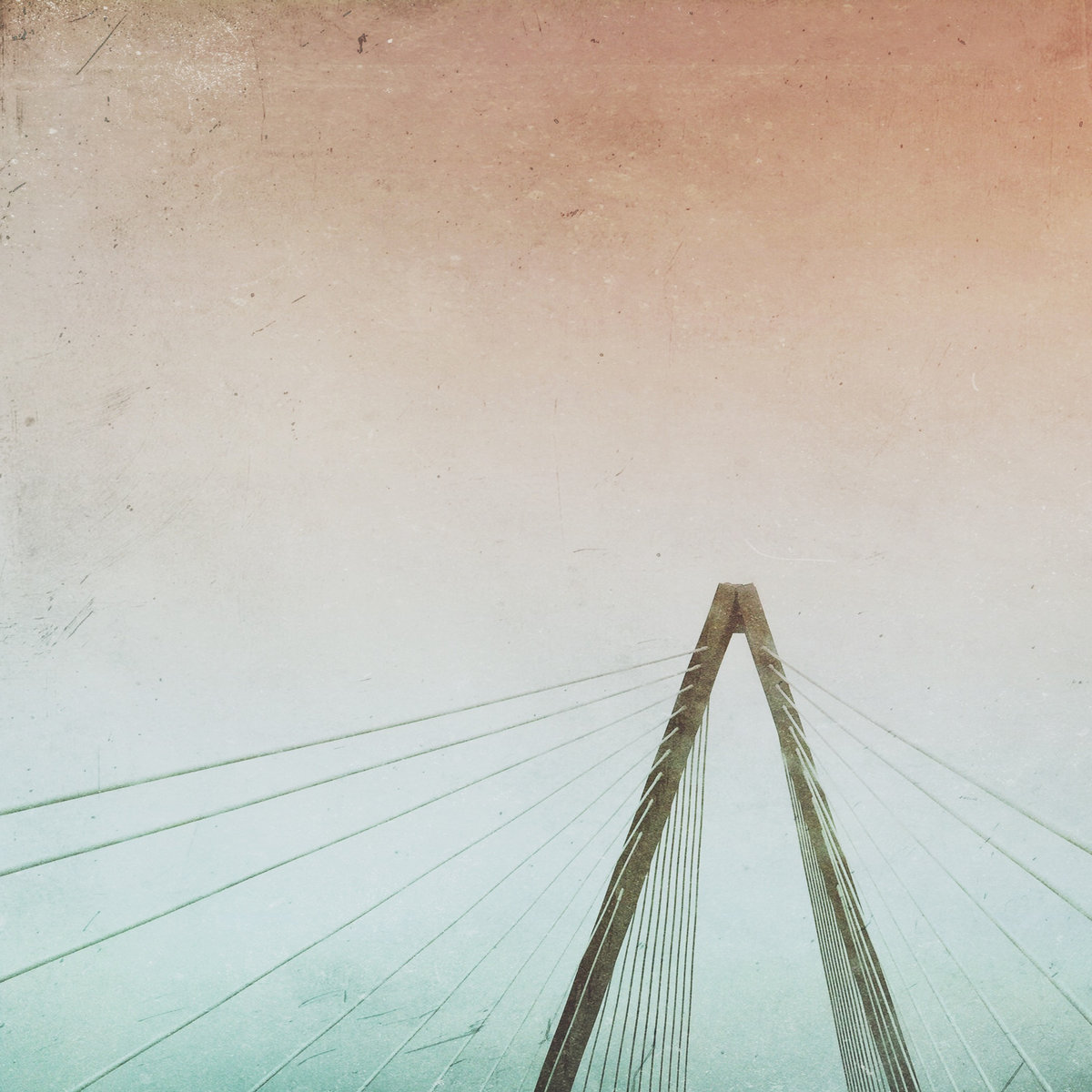 Collin describes Abstract Aprils as "...music for daydreaming..." Although Brian Eno may wear the moniker of ambient music master, Collin is quite the apt pupil. I already feel the hot stones being placed on my spine as stress and tension are released. The opening cut is appropriately titled "Peace" and as my mind melts into the music, I feel as if I am submerged in a jacuzzi. There is a calming undertone passing through the headphones; much like lying on a beach while high tide starts to slowly wash over your feet and you feel yourself sinking into the sand...
Shuffling further down the buffet line with a bit of a relaxed gait, I come across a morsel that seems rather soothing in its own right, "Belief In Angels." The opening sounds are almost transcendent as they carry you ever so delicately...like a leaf floating downstream. The cascading water droplets that appear in the background can be both mollifying and unnerving at the same time...ahhh, the wonder that is ambient music! Abstract Aprils crawls inside your head and just drifts around...allowing you to wander through dreamscapes, thoughts, images, and emotions while nestled comfortably under your headphones.
Liner Notes...as mentioned previously, Abstract Aprils is the creation of Montana native Collin Welner. Collin released his debut "blossom ends" in 2014 and I am tremendously pleased to see his sophomore release "Everything" come to fruition. Ambient music was taken to a new level and given major attention when Brian Eno began painting the landscape so eloquently and Robert Fripp exposed Soundscapes. Flim & The BB's dabbled in the ambient world too, as does the Bang on a Can All Stars. Abstract Aprils carries the torch high, blazing a soothing trail across a calming meadow. Ambient is to music what dessert is to a meal...a pleasant respite. Abstract Aprils takes the listener on a voyage inside the cerebral matter; a journey that meanders across the intellectual hill and dale. Abstract Aprils does wonders for the weary after spending time on the treadmill known as the daily grind...relaxation for the soul you might say...
My final serving for review this week is a blistery piece of sorts called "Quiet Temper." Abstract Aprils is almost Orwellian here; the sounds careen in and out like a cotton lined echo chamber...you can sense the emotional pendulum swinging...swinging...not with force; more of a subtle determination to carry you across that threshold where conscious thought meets subliminal action. Your senses are fooled momentarily as you become woven into the fabric that is the music...
Learn more about Collin Welner and Abstract Aprils on the Facebook page
Abstract Aprils FB
and on Soundcloud at
AA Soundcloud
. Of course I implore you to support Abstract Aprils and all the bands on these pages by making a purchase. You can scratch the itch and loosen the purse strings at the Abstract Aprils' Bandcamp
AA Bandcamp
and iTunes
AA iTunes
pages. For more up-to-the-minute information you can follow Abstract Aprils on Twitter
@AbstractAprils
.
The post below is a siren call to lure you in for more "sounds for daydreaming;" a snippet from the "Everything" album. Merely an appetizer to tease your senses and draw you in. Let the breeze ruffle your hair, the waves roll gently over your feet, and the carpet carry you away... bon appetit...
So my fellow progheads, the search for all things prog this week took an alternate trajectory across the prog garden--with a focus on cleansing the mind and soul. The Concert Closet has been traveling the globe for almost three years now, and every lap around the sun leaves me sated and satisfied.
Abstract Aprils occupies acreage in the ambient section of the prog garden, a place not exactly crowded with occupants. However; the genre is fuller and richer because Abstract Aprils and others are able to tap that mood...permeating deeper below the surface...bringing forth a sound that is both soothing and intriguing.
From here, as the saying goes, the search for all things prog continues on, and no section of the garden is off limits...until next time...